dissolving squares

an augmented reality installation by Zoltán SZEGEDY-MASZÁK and Márton FERNEZELYI



Related works: a [further] study on the genre of painting, Language is not a Reliable Instrument, Oculus Artificialis Teledioptricus 2.0: Re:mbrandt

Dissolving Squares is a project developed for the exhibition "Thoughts Around the Black Square" curated by Dora Maurer in 2015 in the Vasarely Museum Budapest.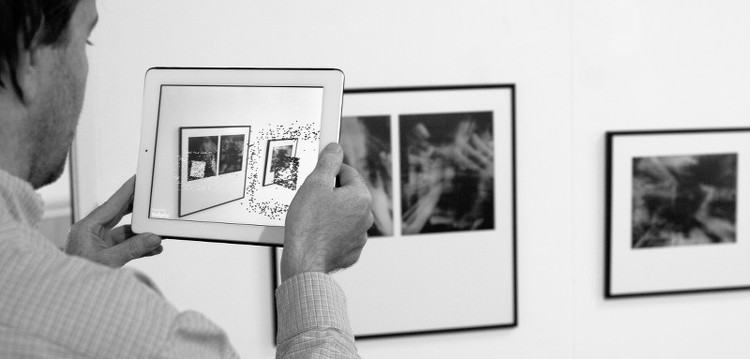 The interactive installation can be explored by using a handheld tablet computer (iPad) acting as an intelligent videocamera.

As the visitor moves in front of the stereoscopic lenticular photographs they show different views and phases of dissolving black and white squares. By watching the pictures through the screen of the iPad, the whole process of dissolvement can be studied in real time: floating animated virtual cubes form and dissolve squares in front of the real pictures.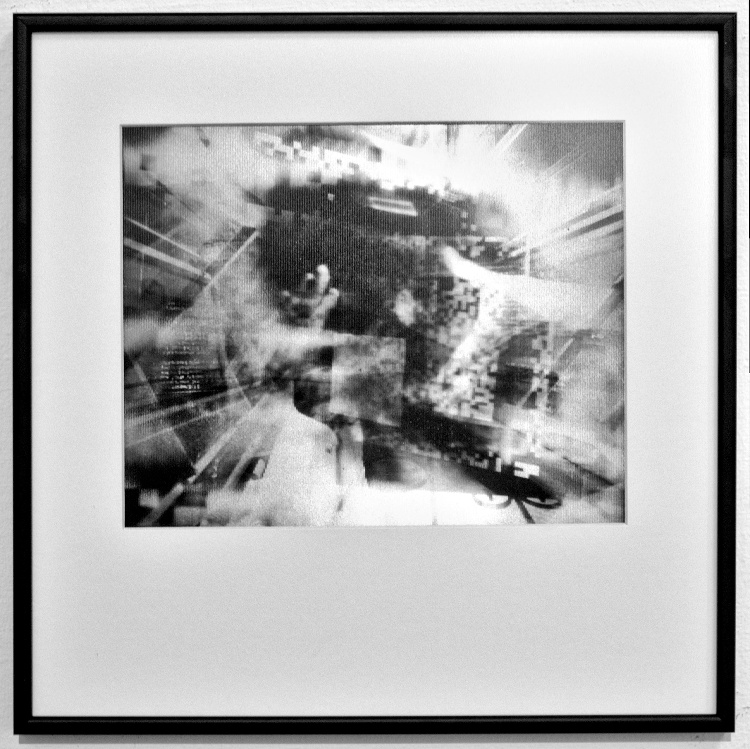 Dissolving Squares, detail from the series
stereoscopic lenticular picture, 20x25cm, 2015